Agencies Providing Housing Stabilization Services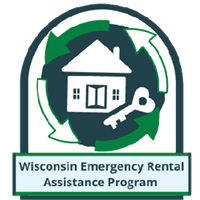 WISCAP's partners have distributed over $260M in Emergency Rent Assistance. With federal funds exhausted, Community Action Agencies are providing housing stabilization services in 68 counties. These services include case management, legal and lease application assistance and connection to local services and supports to try to keep people in housing. To find your local agency to inquire about their Housing Stabilization Services.
The table below lists the 14 agencies that are  funds. For each agency there is a phone number and a preferred online contact listed. Please contact them this way if at all possible.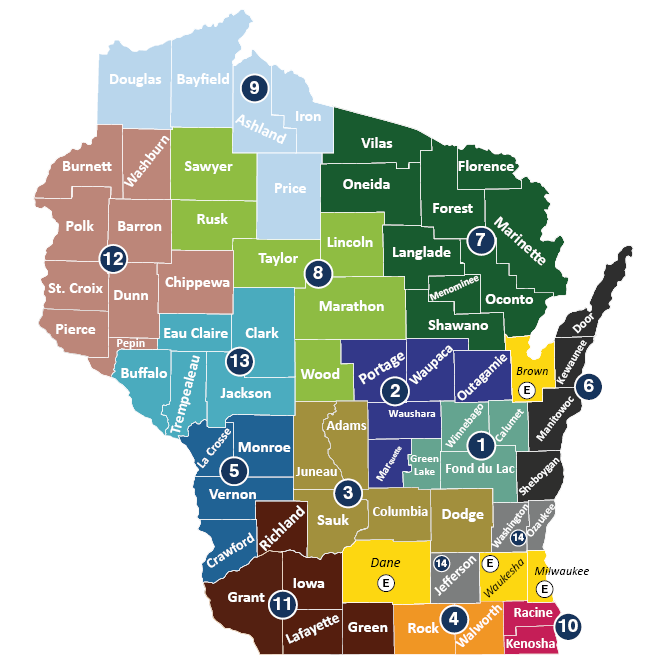 Agency/Agencía
Phone Number

/Número telefónico

Online Contact/

Contacto en línea

1. ADVOCAP

 920-922-7760

ADVOCAP

2. CAP Services 

 844-314-8004

CAP Services

3. Central Wisconsin CAC 
 608-254-8353
Email/

Correo electrónico

:
wendys@cwcac.org

4. Community Action, Inc. 

 608-313-1337

CAI

5. Couleecap 
 844-267-0033

Couleecap

6. Lakeshore CAP 
 920-682-3737

Lakeshore

7. Newcap 

 800-242-7334

Newcap

8. North Central CAP 
 715-842-0681
Email/

Correo electrónic

o

:
outreach@nccapinc.com
9. Northwest CSA 
 715-392-5127, Extension 102
Email/

Correo electrónico

:
sjohnson@northwest-csa.org
10. Racine Kenosha CAA 
 Racine: 262-637-8377

Kenosha: 262-657-0840

RKCAA

11. Southwest CAP 
 608-935-2326, option 3 or ext. 290

SWCAP

12. West CAP 
 715-598-4750, Option 1
Email/

Correo electrónico

:
westcap@wcap.org
13. Western Dairyland EOC 
Clark: 715-530-5044

Eau Claire: 715-530-5054
Jackson & Buffalo: 715-530-2802
Trempealeau: 608-863-4000

WDEOC

Email/Correo electrónico:
wera@wdeoc.org

14. Energy Services, Inc. 
 833-900-9372

Energy Services

E. Entitlement Area/


Zonas de Derecho

See table below/


Vea abajo
Entitlement Areas
In the federal relief package that funds WERA, 6 areas of Wisconsin with populations over 200,000 are considered entitlement areas. This means they are receiving funding for rental assistance but are not a part of WERA. If you live in an entitlement area, you will need to contact the local organizations providing this service for information on their program.
Las Zonas de Derecho
En el paquete federal de ayudas que patrocina WERA, se consideran zonas de derecho a seis áreas de Wisconsin con poblaciónes de más de 200.000. Esto quiere decir que reciben fondos en ayuda de renta pero no son parte de WERA. Si Ud reside en una zona de derecho, tendrá que ponerse en contacto con las organizaciones locales que proporcionan información sobre este servicio en su programa.
Wisconsin Emergency Rental Assistance (WERA) is being coordinated by WISCAP and local CAAs, is administered by the Wisconsin Department of Administration, and is funded by the Federal Emergency Rental Assistance Program through the U.S. Department of Treasury.