Executive Director
Brad Paul
Brad brings more than twenty years of local, national, and international experience developing partnerships and managing policy, education and research agendas related to issues of land, labor, housing, and poverty reduction. Brad has long been active in national anti-poverty and homelessness policy and advocacy work, serving as both the Housing Policy Director and Director of Public Policy at the National Coalition for the Homeless and then as co-founder and Executive Director of the National Policy and Advocacy Council on Homelessness (NPACH). His writings on housing, homelessness, human rights, and labor have appeared in such publications as Clearinghouse Review, Ms. Magazine, Shelter Force, International Union Rights, and the Encyclopedia of U.S. Labor and Working Class History. He is also the primary author of the 2003 Bringing America Home Act, comprehensive federal anti-poverty legislation introduced in the 108th Congress.
Prior to joining WISCAP, Brad worked in the field of international development for a number of organizations, including Technoserve Mozambique and the International Organization for Migration (IOM). In this role, he served as liaison with a number of partner and donor agencies including the Government of Mozambique, USAID, USDA, Bill & Melinda Gates Foundation, Irish Aid, the Kingdom of the Netherlands, and the Aspen Institute. He also created and managed TechnoServe's cooperative agreement with the Magellan MBA program at the Porto Business School (Porto, Portugal). In addition, Brad has previously served as Visiting Scholar in the Department of Community and Environmental Sociology at the University of Wisconsin-Madison and as Visiting Assistant Professor in the Department of History and Department of Interdisciplinary Studies at the University of South Florida in Tampa. Brad earned his PhD from the University of Massachusetts at Amherst, where his research focused on 19th and 20th century U.S. Labor, and comparative labor and industrialization in South Africa and the American South. A native of Baton Rouge, Louisiana, Brad has also worked for the Coalition for the Homeless of Central Florida and Metro Atlanta Fair Housing.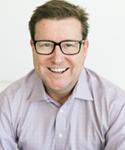 Deputy Director
Kassidy Farrey
As the Communications & Outreach Manager, Kassidy handles all WISCAP communication efforts including our website, social media, graphic design, press releases and the like. Kassidy is the architect behind the annual Poverty Matters Conference. This conference brings together people from all over Wisconsin to achieve a better understanding of how low-income individuals, families and communities can work together to promote economic opportunity. She ensures the mission of the conference aligns with the yearly theme, workshops, plenary sessions and more. In addition, Kassidy creates and coordinates the WISCAP training agenda, virtual and in-person, for Wisconsin's community action network. The agenda also entails the management of the WISCAP Annual Conference, which is a yearly gathering of WISCAP's members for three days of training and networking. She is also Wisconsin's only Certified ROMA Trainer and serves as a resource for all 18 agencies as well as the Wisconsin Department of Children & Families.
In May 2017, Kassidy graduated from the University of Wisconsin-Madison with a bachelor's degree in Journalism with an emphasis in Strategic Communication and a certificate in digital studies. Outside work, Kassidy lives with her husband and prefers to spend her time trout fishing, hunting, and going to Wisconsin Badger games.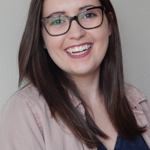 Tom Behnke
Operations & Outreach Manager
Tom joins the WISCAP team as their Operations and Outreach Manager. In this role, Tom will work closely with WISCAP leadership and program management, in providing support through communications, accounting and bookkeeping operations to various programs that reinforce WISCAP's mission and those of the sixteen local Community Action Agencies and two single-purpose agencies to address the grinding poverty that exists in our rural, urban and suburban communities in Wisconsin. Tom comes to WISCAP after working in many different capacities at Forward Community Investments, a statewide Community Development Financial Institution. Most recently he held the role of Manager of Grant Programs and Communications. While at Forward Community Investments, Tom served on WISCAP's Poverty Matters Conference Committee and participated and assisted WISCAP in their Annual Awards and Grants.
Tom holds a Bachelor of Arts from the University of Wisconsin Stevens Point with a Major in Communication Studies with a dual emphasis in Media and Technology Studies and Interpersonal Communication. While not working, Tom enjoys spending time outdoors hiking, camping, and exploring with his wife and puppy. In addition to being outdoors, Tom loves seeing live music and attending Forward Madison FC matches.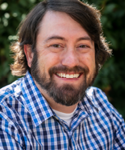 Accountant with Novii 
Victoria Thayer, CPA
Victoria Thayer, CPA, is the President of Novii CPA, a relationship-focused CPA firm located in Madison, WI. With 10 years of experience, she serves small to medium-sized business owners across the United States in the biotechnology, professional services, and manufacturing industries. Victoria's expertise includes financial statement preparation, budgeting, forecasting, tax planning, and tax preparation. In recognition of her accomplishments and dedication, Victoria was honored with the 2023 WICPA Excellence Award – Young Professional. Victoria is also a member of the WWBIC Advisory Committee, the WICPA Federal Taxation Committee, and the AICPA Emerging Leaders Committee.
Prior to Novii CPA, Victoria grew up in a world vastly different from her current reality. Raised by a single mother, her family's financial circumstances seemed destined to follow a familiar path. Refusing to let circumstances define her, she recognized that education offered boundless possibilities. Victoria graduated from the University of Rochester with a bachelor's degree in chemical engineering and business administration. She later earned her master's in accounting from Edgewood College and obtained her CPA license.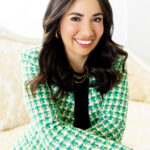 Food Security Policy & Programs Director
Jonathan Bader
Jonathan Bader is the Policy & Programs Director at WISCAP where he has worked since 1998. He provides logistical support to The Emergency Food Assistance Program (TEFAP) that distributes 25-35 million pounds of USDA commodities annually to 350 emergency food providers serving food insecure families statewide. He has managed several economic security initiatives for WISCAP, including the Job & Business Development Program that helps low-income entrepreneurs start small businesses and create jobs, and the Skills Enhancement Program that provides training to low-wage workers to secure better paying jobs and benefits. He has advocated on health, nutrition, and poverty policy for 30 years, including lead poisoning prevention legislation, expansion of FoodShare benefits, and development of the ACCESS website. He is Board President of Reach Dane, the Head Start agency for Dane & Green counties providing early childhood education and services to 1,000 area children and their families. He lives in DeForest with his wife Ann in a 1935 craftsman home they are endlessly restoring. They are blessed with 3 daughters and 6 grandchildren.

Food Security Program Specialist
Jorey Dvorak
Jorey joins WISCAP as the Food Security Program Specialist. In this role, Jorey will work closely with Jonathan Bader, WISCAP's Policy and Program Director, in executing the logistics of The Emergency Food Assistance Program (TEFAP). Jorey comes to WISCAP with a background in non-profit programming, volunteer management and technical support. Jorey plans to utilize her experience in streamlining programming and wrap-around services to find the best avenues to advocate for Wisconsin families.
Jorey holds a Bachelor of Arts from DePaul University in Chicago with a Major in American Studies and a concentration in Politics, Institutions and Values. She also holds three minors in Women and Gender Studies, LGBT Studies, and Sociology. Outside of work she enjoys playing Ultimate Frisbee and playing board games.
Take Root Wisconsin Program Manager
Johanna Jimenez
Homeownership inspired Johanna to be involved in her community with organizations whose mission include strengthening families and communities. Johanna became active in her neighborhood by serving on the Board of Directors for the Washington Park Neighborhood Improvement District for the past 8 years as their Chair. There they have successfully reinvested over $1.2 million to support homeowners, community partners, and businesses within the district. Johanna's non-profit experience started in 2019 as the Program Manager for Take Root Milwaukee, a consortium program under the Urban Economic Development Association of Wisconsin that is dedicated to promoting and supporting sustainable homeownership in Milwaukee. This work opened more opportunities to work with various professionals, nonprofit and neighborhood organizations, municipal and state agencies, as well as philanthropic organizations. Johanna is now the Program Manager for Take Root Wisconsin.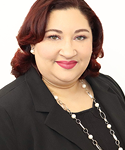 Housing Policy and Programs, Program Manager
Andy Heidt
Andy has been an Ombudsman, Executive Director of a Family Housing/Supportive Service Non-profit, grant manager/policy analyst, and elected official. He is focused on permanent affordable housing for people at the lowest incomes and has a long history in social justice issues. He is an avid lover of nature and the outdoors.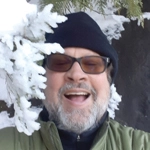 Housing Specialist
Marlo Fields
As WISCAP's Housing Specialist Marlo brings with him a history of passionate advocacy for working class values and anti-poverty initiatives. Growing up in a single parent working class household, Marlo knows the firsthand the necessity of stable housing for the wellbeing of families and children.  He is a Returned Peace Corps Volunteer, having served as an English teacher in rural southwest China. Prior to WISCAP Marlo worked for US Congressmen Ron Kind and Mark Pocan; for the latter he managed housing and HUD related constituent casework.
A native of Northwest Wisconsin, Marlo is most comfortable surrounded by nature. When not getting lost on hike or biking around the state, he can be found wherever live music is playing, rooting for various sporting teams, or preparing exotic food for his friends and family.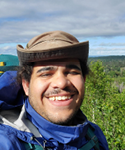 WHH Call Center Representative
Mechaela Dixon
Mechaela joined the Housing Stability team at the beginning of the WHH program. She provides direct customer support for clients applying to the Wisconsin Help for Homeowners program.  Mechaela helps clients access information, understand how to apply for assistance, and check on the status of their application.  Mechaela also works with vendors and mortgage lenders to better understand the WHH application process and provide answers and clarity. When she is not in the office, Mechaela enjoys cooking for her family and listening to music.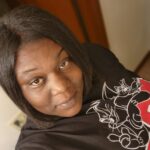 Nursing Workforce Program Manager
Amy Loeffelholz
As the Workforce Innovation Specialist, Amy's primary responsibility is managing the Workforce Innovation Grant to increase Wisconsin's nursing workforce along with future workforce projects. Prior to this position she worked as an administrative specialist for WISCAP serving the organization in many different capacities from general administrative assistance to working with the housing programs. She is excited to continue to support WISCAP and their mission to alleviate poverty in Wisconsin and promote economic security for low-income families through workforce development.
Prior to working at WISCAP, Amy was a non-profit business administrator and a school counselor. She has a bachelor's degree in psychology and master's degree in education from the University of Wisconsin – Platteville. When Amy is not working, she enjoys reading, trying out new recipes, and spending time with her family.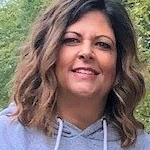 Health Program Manager
Samantha Kozlowski
Samantha Kozlowski is the Health Programs Manager at WISCAP, though she previously worked as a Food Security Specialist for the TEFAP program. She is excited to continue her efforts with WISCAP in this new dynamic role. In May 2021, Sam graduated from the University of Wisconsin Madison with her Masters in Public Health. Public health had always been a passion for Sam since it allows her to be an advocate for others' health successes and really focus on prevention work. Her goal in this role is to address multiple health sectors to further improve health equity efforts in Wisconsin through various health-centered projects to ensure that everyone has a fair chance at living a wholesome life regardless of their financial standing.
Most of Sam's professional endeavors have been centered in recovery awareness and advocacy work, as that is something that she has a personal connection with. In the future, she hopes to continue to grow and expand recovery and addiction efforts throughout the community action agencies. Outside of work, Sam enjoys trying out new, local restaurants and spending time with her partner and corgi.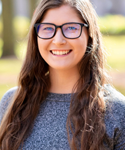 Special Projects Consultant
Amber Duddy
Amber serves as the Special Projects Consultant for WICAP. For the last fifteen years, Amber has leveraged her lived experience growing up low-income to lead efforts and transform complex and unjust community systems. Most recently, Amber served as the Executive Director of the Community Action Coalition for South Central Wisconsin (CAC).