Wisconsin Poverty Statewide Research
One of WISCAP's four focus areas is research. We engage in original research by documenting and telling the stories of poverty and its impact on local communities.
WISCAP highly values this resource and Brad Paul, WISCAP Executive Director, sits on the Research Advisory for ALICE.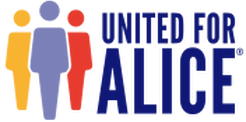 "ALICE®, an acronym for Asset Limited, Income Constrained, Employed, is a new way of defining and understanding the struggles of households that earn above the Federal Poverty Level, but not enough to afford basic necessities. For far too many families, the cost of living outpaces what they earn. Yet these workers perform jobs that are critical to the functioning of our local communities – educating our children, keeping us healthy, and making our quality of life possible. When funds run short, these households are forced to make impossible choices, such as deciding between quality childcare or paying the rent, filling a prescription, or fixing the car. These short-term decisions have long-term consequences not only for ALICE families, but for all of us. The future success of our communities is directly tied to the financial stability of these fragile ALICE households. "By clicking the link above, you will find several tools including:
•2020 Wisconsin ALICE Report
•An interactive dashboard for tools to better understand ALICE in your community
•A list of Wisconsin county fact sheets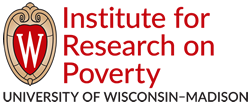 The Wisconsin Poverty Report is another resource WISCAP, and its network, highly values. WISCAP sponsors this report annually as well as works with the Institute for Research on Poverty throughout the year.
"The Wisconsin Poverty Project came into being in late 2008, when a group of researchers at the University of Wisconsin–Madison's Institute for Research on Poverty (IRP) sought to gain a more accurate and timely assessment of poverty throughout the state as the worst recession in the postwar era, the Great Recession, was gripping the nation. The researchers' efforts, which align with broader efforts, including federal development of the Supplemental Poverty Measure, sought to inform policy with up-to-date and place-specific data that go beyond the official poverty statistics for Wisconsin. The project, which each year produces a Wisconsin Poverty Report—this one marking the twelfth—joins other endeavors by University of Wisconsin System faculty and staff to improve the lives of people throughout the state in the spirit of the Wisconsin Idea. Simply put, the Wisconsin Poverty Project model reflects IRP's commitment to informing public policy with research findings."