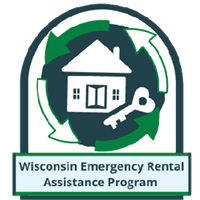 Wisconsin Emergency Rental Assistance (WERA) is now CLOSED
Wisconsin's Dept. of Administration Secretary Kathy Blumenfeld announced that the Wisconsin Emergency Rental Assistance program (WERA), funded by the Federal Emergency Rental Assistance Program through the U.S. Department of Treasury, will close applications on January 31, 2023, due to low remaining funds.
WISCAP's partners have distributed over $260M in Emergency Rent Assistance. With federal funds exhausted, Community Action Agencies are providing housing stabilization services in 68 counties. These services include case management, legal and lease application assistance and connection to local services and supports to try to keep people in housing.
To find your local agency to inquire about their Housing Stabilization Services, click the button below: